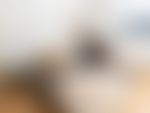 Are you thinking of subletting your student apartment? You may do so in certain circumstances but please make sure you have permission from Skövdebostäder, otherwise it can be expensive. 
Reasons that are valid for subletting your apartment is regulated in the Tenancy Act.
For example:
You are going to study or work in another place for a limited time
You want to try to live together with a new partner.
The subtenant needs to meet the same requirements that are placed on you as the tenant. For example, if you have a student apartment, you only have the permission to subletting your apartment to a person admitted to the University of Skövde.
Skövdebostäder do not assist in finding a subtenant. If you want to sublet your apartment you have to find someone who wants to rent your apartment.
If you want to sublet your apartment, fil in the application and submit it to Skövdebostäder. In addition to registration, you must submit a document that proves your reason for subletting. An approval or a rejection will be sent to your e-mail address. The processing time are four weeks.
If you are subletting your apartment without permission, we will terminate your apartment contract. If you, in addition, charge too much rent, you may risk going to prison.
Keep in mind that you, as the primary tenant, still are responsible for the apartment. You need to make sure that the rent is paid and that there is no disturbances or other issues with the apartment.
Skövdebostäder recommend you and the subtenant to write a lease agreement. Here is a template you may use. Länk till mallen.
The subtenant does not automatically get to continue to rent the apartment if you as the main tenant terminate your lease. The apartment will, in that scenario, be published on the website.